Meet the Team at
Lakewinds Chiropractic Center
Get to Know our Compassionate, Family-Centered Team
At Lakewinds Chiropractic Center, we are eager to welcome you and your family into our family of care.
Our all-female staff offers a compassionate, family-centered approach to your family's total wellness.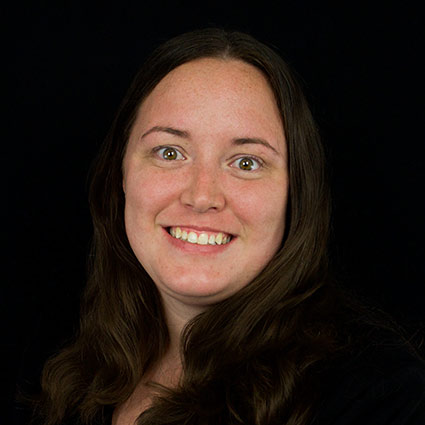 Nicole, LMT
Nicole is a Licensed Massage Therapist (LMT). She received her associate degree in Massage Therapy from Baker College in 2015. She is proficient in several massage techniques and styles, including deep tissue, Swedish, pregnancy and children, plantar fasciitis, carpal tunnel, cupping therapy, taping, and castor oil.
When she is not in the office, she enjoys hanging out with family or going on crazy adventures with friends. Nicole also enjoys working out, gaming, crafting, cooking, and baking.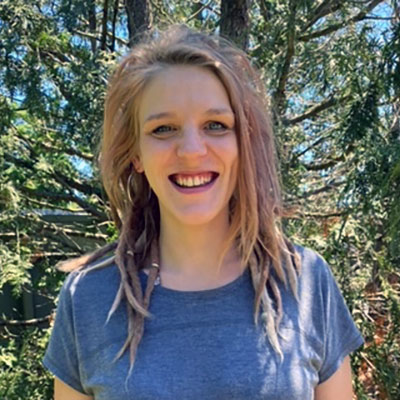 Hailey, LMT
Hailey is National Board Certified (LMT) Licensed Massage Therapist through Blue Heron Academy. She is trained in many different massage techniques including but not limited to medical massage, deep tissue & trigger point as well as Swedish with a basic understanding in myofascial release. She is dedicated to providing each patient with massage techniques that best suit their needs. When Hailey is not in the office working she enjoys spending time with her family, gardening, farming, hiking and spending time outdoors.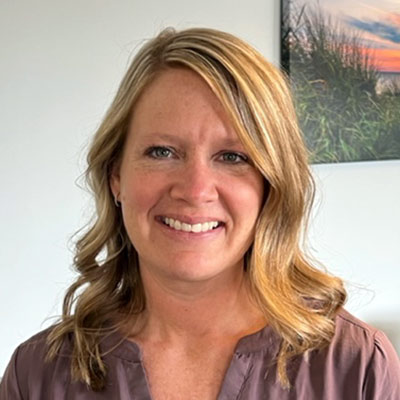 Becci
Before joining the practice team as Office Manager, Becci worked in data entry for Gerber's nutrition side of the company. She also owned an online women's clothing boutique. Her other experience includes being a daycare owner and foster home licensor. Becci earned a psychology degree, and most of her career has been in social work.
One day at the end of 2021, Becci's sister-in-law asked Becci how her job was going. "I replied it was going fine, but it was going to end soon. She told me her chiropractor and friend, Dr. Moore, was hiring an office manager."
Read more about Becci...
With her interest piqued, Becci pursued the opportunity. She met with Dr. Moore, who thought Becci was a good fit, and was hired. "I love the positive environment and wonderful people-the patients and staff-and look forward to managing the daily operations of the practice."
When she's not at the practice, Becci enjoys spending time with her husband, who is a nurse, and their two daughters, who keep them busy. The family also has a dog, cat and a few chickens. "Our family loves to be outside, hiking, biking and swimming at the beach. Becci also loves to read.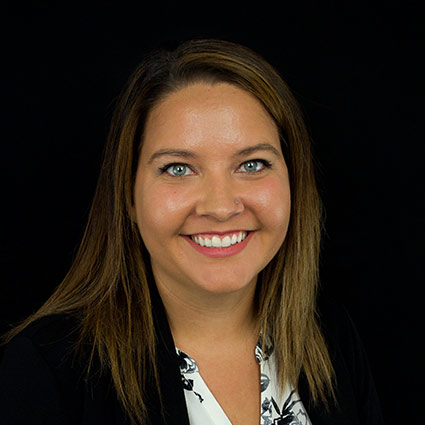 Terrah
Terrah has been a part of our team since May of 2021 as a Front Desk Coordinator. You will see her smiling face at the front desk when you walk through the doors. She enjoys being outdoors, making memories with family and friends whether it be on a day trip somewhere or a longer trip to a warm vacation spot. When she is not traveling, she spends most of her time at home with her dog and crafting.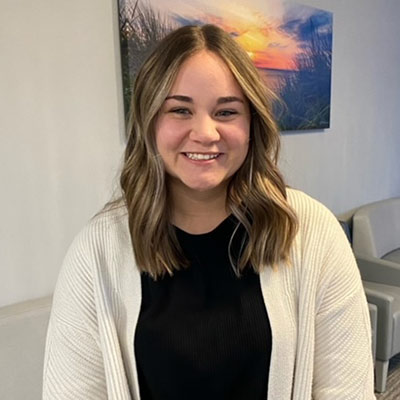 Shaylee
Before joining the practice team, Shaylee, who is also a medical assistant, worked at Mercy Health for two years. She knew Dr. Moore through a family friend and found out there was an opening here. Ready for a change of pace, Shaylee was delighted to become part of the team. She enjoys working in our private practice and appreciates Dr. Moore's kind and caring demeanor. "What I love most are my coworkers. We're all willing to help each other out and we get along so well."
Outside of work, Shaylee likes to take her dog to the park, read books, and work as she has two other jobs!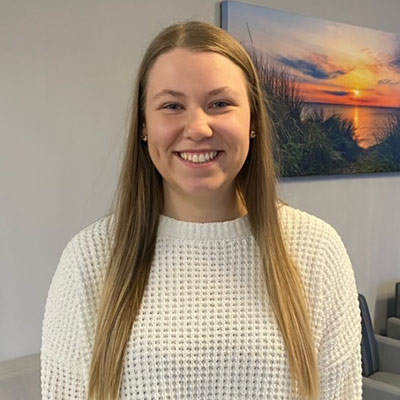 Emma
Emma, who has known Dr. Moore and our Office Manager Becci, joined our team when they reached out to her to see if she wanted to work at the practice. For Emma, one of the favorite parts of her job is dealing with patients and creating relationships with them. She also loves her "super cool" coworkers and enjoys being in a chiropractic setting.
In her spare time, Emma likes to play with her dog and hang out with friends. She also coaches middle school cheerleading.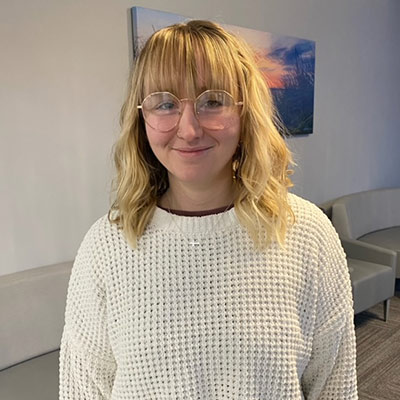 Emily
Prior to becoming one of our team members, Emily worked at a hospital pre-COVID. She realized she had a passion for helping people and wanted to continue that, but wasn't comfortable in the hospital setting. She found this job by chance and has been here ever since. As Emily possesses an exercise science degree, she feels blessed to use it in her work at the practice.
Emily loves helping people, and finds it rewarding to see patients transform from being in pain when they come in and gradually experiencing less pain when they leave. Building connections with patients has always been her favorite part of the job.
Outside the practice, Emily likes to hike with friends and family, paint, and bake. She loves baking chocolate chip cookies and fine-tuned her recipe, which is her go-to one!
Book an Appointment
Contact us today to schedule an appointment!
CONTACT US

Meet The Team at Lakewinds Chiropractic Center | (231) 744-5200