Meet the Team at
Lakewinds Chiropractic Center
Get to Know our Compassionate, Family-Centered Team
At Lakewinds Chiropractic Center, we are eager to welcome you and your family into our family of care.
Our all-female staff offers a compassionate, family-centered approach to your family's total wellness.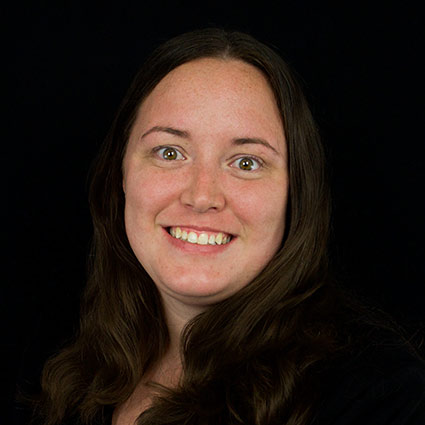 Nicole, LMT
Nicole is a Licensed Massage Therapist (LMT). She received her associate degree in Massage Therapy from Baker College in 2015. She is proficient in several massage techniques and styles, including deep tissue, Swedish, pregnancy and children, plantar fasciitis, carpal tunnel, cupping therapy, taping, and castor oil.
When she is not in the office, she enjoys hanging out with family or going on crazy adventures with friends. Nicole also enjoys working out, gaming, crafting, cooking, and baking.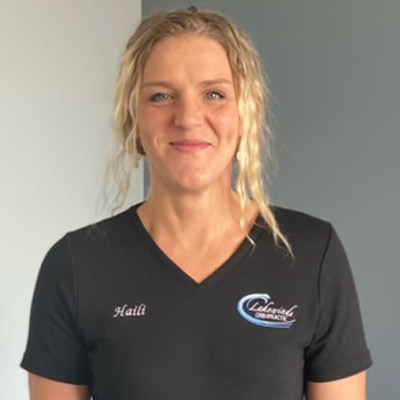 Hailey, LMT
Hailey is National Board Certified (LMT) Licensed Massage Therapist through Blue Heron Academy. She is trained in many different massage techniques including but not limited to medical massage, deep tissue & trigger point as well as Swedish with a basic understanding in myofascial release. She is dedicated to providing each patient with massage techniques that best suit their needs. When Hailey is not in the office working she enjoys spending time with her family, gardening, farming, hiking and spending time outdoors.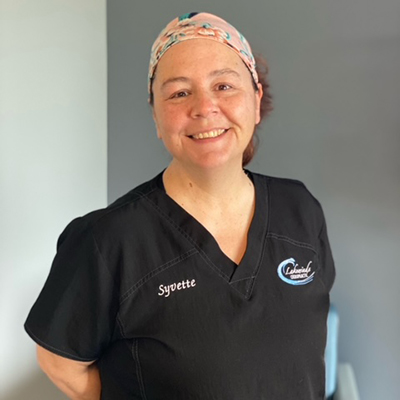 Syvette, LMT
With a longtime interest in massage, coupled with a desire to make a career change, Syvette decided to return to school and become a massage therapist. As a Licensed Massage Therapist (LMT), she offers both medical massage and relaxation massage, and will tailor each session to the patients' preferences. "I find that massage relaxes me as much as the other people."
Before joining the practice, Syvette did an internship here, and is happy to be part of the team!
Outside the practice, Syvette enjoys arts and crafts, gardening, and hiking.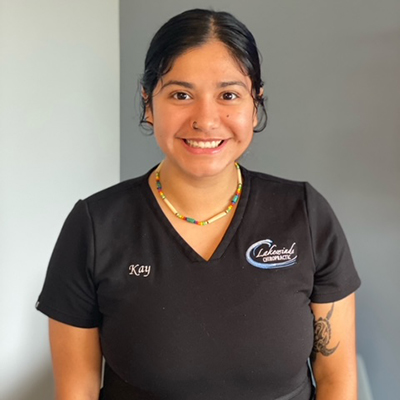 Kay, LMT
"I love giving massages to people and helping people." For Kay, a Licensed Massage Therapist (LMT), one of the most rewarding aspects of her job is making a difference in a person's life today. She also loves being part of our all-women team.
When she's not working, Kay enjoys spending time with her friends and boyfriend, and likes to be outside, whether she's going for a bike ride or heading to the beach. She's also very artsy and enjoys crafting and making jewelry.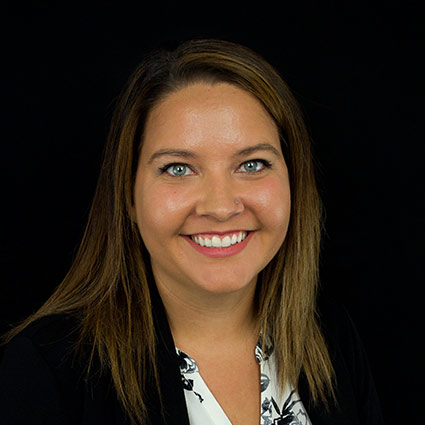 Terrah
Terrah has been a part of our team since May of 2021, she is our Billing Assistant. You will see her smiling face at the front desk when you walk through the doors. She enjoys being outdoors, making memories with family and friends whether it be on a day trip somewhere or a longer trip to a warm vacation spot. When she is not traveling, she spends most of her time at home with her dog and crafting.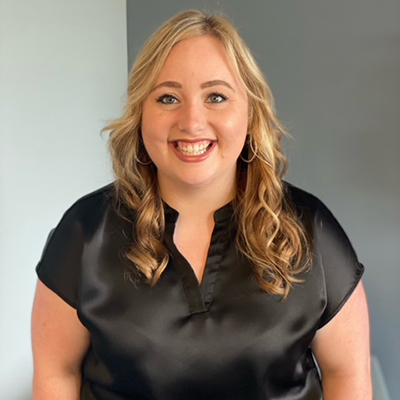 Anna, CA
With a background in customer service, Anna finds it rewarding to help people. In her role as a Chiropractic Assistant, she enjoys building relationships with patients, seeing them improve, and helping them have the best experience possible. When she's not working, Anna enjoys outdoor activities as well as crafting, shopping and hanging out with her friends and family.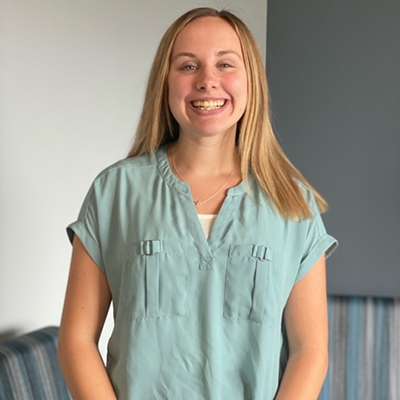 Bethany, CA
Bethany always had a passion to go into the medical field and do office work in the field. She's delighted to join the practice team, which she heard about from many family members and friends. Outside the practice, Bethany enjoys hiking with her two dogs, a Golden Retriever and a black Lab.


Book an Appointment
Contact us today to schedule an appointment!
CONTACT US

Meet The Team at Lakewinds Chiropractic Center | (231) 744-5200